Solutions that offer the ability to share screens and collaborate in real-time are crucial to provide the new hire a hands-on experience. Non-interactive videos may be good for background information, but they're no substitute for new hires getting their hands dirty with tools and environments you will expect them to master, eventually. While it may be clear that the ultimate goal of virtual onboarding is to provide a great introductory experience for new remote employees, there is more to it than that. The actual goal is to integrate your new employee into your company culture, even if that culture is made up of remote workers. You need to encourage your new team member to work productively on their own as well as collaborate with team members who are not in the next cubicle. Take steps to reduce the first-day nerves by conducting video meetings over Zoom, taking them on a virtual tour of your office, and creating personalized onboarding experiences.
Managers should use virtual meeting software to make sure that new employees have what they need and continue to make progress. Modern online training blends the advantages of a live trainer with the technology of remote learning in a fresh, live, and interactive experience. Here are a few tactics to use when onboarding and training new employees. Various apps use touchscreens to collect employee signatures, and some may substitute a checkbox for the traditional signature. Explain the roles and responsibilities and show how they are aligned with the company's overall success. Ask the team leaders to give presentations on the company goals and what contributions are expected from the new employee. This level of clarity is crucial to help them prioritize work and achieve quick wins in the first few months.
Company culture is one of the most important aspects of a workplace, and it's something that new employees will be looking for. A high employee turnover rate, or the rate at which employees leave a company is a demanding issue to address. According to the Society for Human Resources Management, up to 20% of employee turnover happens in the first 45 days, which can have a negative impact on the bottom line of any company. Ensure that all important company documents are easily accessible including the employee handbook, code of conduct, policies and procedures, etc.
Encourage The Employee To Ask Questions
Adding a new member to your team is a cause for celebration,, not only because it reflects that the company is growing, but also signals an opportunity for better distribution of work for your existing team. When a new hire is made, make sure to inform everyone in the company that a new hire is starting – at Thinkific, we make an announcement over Slack. Therefore, in the first two weeks, it would help if you check on them a little more often than you do with employees who've been around for a while. Your business should not be stagnant since it operates in a changing business environment.
Getting hiring and onboarding right may matter now more than ever, as workers are leaving their jobs in record numbers amid the Great Resignation. According to Gallup, the cost of a bad hire can amount to as much as two times the employee's annual salary. And research from Brandon Hall Group found that organizations with a strong onboarding process boost their new-hire retention by 82% and productivity by more than 70%. Continuing to set new employees up for success, HR people have to be creative and leverage new technologies to ensure a full and genuine remote onboarding experience. "Standardized and documented employee onboarding is an effective strategy to ensure that all employees understand and respect the broader company," Roddy adds. Additionally, if you want a truly standardized process, consider using onboarding software. This technology allows everyone from HR to accounting to management know what he or she needs to do to bring a new teammate up to speed.
Remote Onboarding Best Practice #1: Onboarding Automation
Group or collaborative Onboarding is an easy way for new employees to get along with fellow team members quickly, also virtual group Onboarding is less intimidating than meeting individuals one on one. During this period, your ultimate aim must be to make new hires feel comfortable. Remote employee Onboarding needs frequent check-ins so that your new hires don't feel left alone. Also, your welcome pack can provide your new hires with some important information that they can make use of it in their first few days at the company. Use Apty Digital Adoption Platform to provide a consistent user experience on all your web applications.
He believes that writing, just like any other form of art, is ever-evolving, which explains his curiosity to constantly learn and experiment.
Eventually, new employees might just be able to find their questions in this handy resource.
While SharePoint offers many capabilities, an organization may find that a different CMS or collaboration system better suits its…
If you are looking to fully support your new hires, conducting a training needs analysis and understanding the needs of each particular role within your company or team is a great first step.
On the other hand, onboarding is a broad term that includes but is not limited to orientation.
Companies have to shift onboarding procedures to focus on the ability to smoothly integrate teams from a distance. The team used Whatfix's DAP to transform our onboarding structure within a month. "We now have a personalized onboarding experience for each and every new hire," said Chaudhary. Schedule Regular Surveys-Roll out regular surveys to understand what is working for your employees and what isn't. Ask them a mix of specific and open questions to obtain detailed feedback. To provide a human touch, Whatfix allows you to customize the feedback forms and nudge employees to ensure they don't skip it. You need to start strong with a great pre-onboarding by completing these tasks a week or two before the employee's first day.
The Ultimate Guide To Master Remote Onboarding
Remote employees will need to be supplied with all necessary technology through your IT department to the employee's home, and this should occur before their official start date. Your onboarding team should also ensure that company-specific software and programs can be accessed and loaded remotely.
For a well-tailored onboarding process, you first need to analyze the overall skill and knowledge level of the new hire with the help of online tests and quizzes. Have QnA rounds after every session and give new hires an opportunity to ask questions and get all their doubts clarified. Besides, you can also give them access to your training courses for self-paced anytime, anywhere learning. For example, if there is a company policy or a leave application process that new employees need guidance on, they can refer to your employee handbook or internal knowledge base to get the help they need. From face-to-face meetings to online video calls, a lot has changed in how companies operate today.
Best Practices To Onboard And Train New Hires Remotely
One of the challenges can be the disconnect with the company's culture, given that new hires do not have the opportunity to be in physical surroundings that embody a company's spirit and values. But onboarding — or rather, successful onboarding — is critical to business success. Here are some additional remote team https://remotemode.net/ best practices and resources to consider. According to research from Zavvy, 20% of new hires onboarded during the COVID-19 pandemic feel less engaged with their company values than those hired before the pandemic. Companies who never intended to function remotely needed to adjust quickly to the new normal.
You can always mix informal chit-chats and fun virtual ice breakers in the formal meetings to make work less overwhelming for new hires. You can send this welcome kit right after rolling out the offer letter and receiving acceptance from the candidate. This is a great way to instill a sense of connection in candidates even before they meet the team they will be working with. Since the outbreak of the pandemic, businesses have been forced to go fully or partially remote. The younger generations bring with them values, expectations, and goals that are different from older generations — and it's changing the spirit of work in big ways. Research from Gallup, 62% of U.S. employees are working from home now and once the pandemic subsides, the work-from-home trend may very well continue.
Frequent check-ins and virtual meetings help you to build a personal connection with new hires.
And your remote team may have already formed an unexpected judgment about your organization.
One thing we have embraced from the past year is the technology that allows employers to offer online application processes, video interviewing, and virtual onboarding that enable fast, effective hiring.
And in case you think your new employee is having a hard time with one or more of the above, don't worry.
Get a product or sales rep to explain what it is the company does/makes.
In turn, your new team members will be excited and eager to get to work. The period from job acceptance to first day is a critical one for new hires — and it can be even more tricky in a hybrid work environment where employees need to be onboarded to both in-person and virtual work needs. With in-person interviewing, typically a job candidate is assigned to someone who will guide them through the day but has no other role in the hiring process. Give candidates a guide who will make sure they have time for a coffee or restroom break during the day, for instance, and who can serve as their go-to liaison throughout the entire interview process. The onboarding process should last as long as necessary to ensure that the new employee is fully integrated into the company. This can vary depending on the size and complexity of the organization, as well as the position of the new employee. The onboarding process should be planned out in advance, and the new hire should be given a schedule of what to expect.
Q: How Is Onboarding A Remote Employee Different Than On
Acknowledging this disillusionment is key to ensuring that your employees have a workplace where they feel welcome and eager to return. A comfortable and familiar environment provides a sense of belonging and reaffirms the thought that your employee is valued and important in your business. Emphasizing and defining your business culture through your remote onboarding process is a crucial time for you to make this move.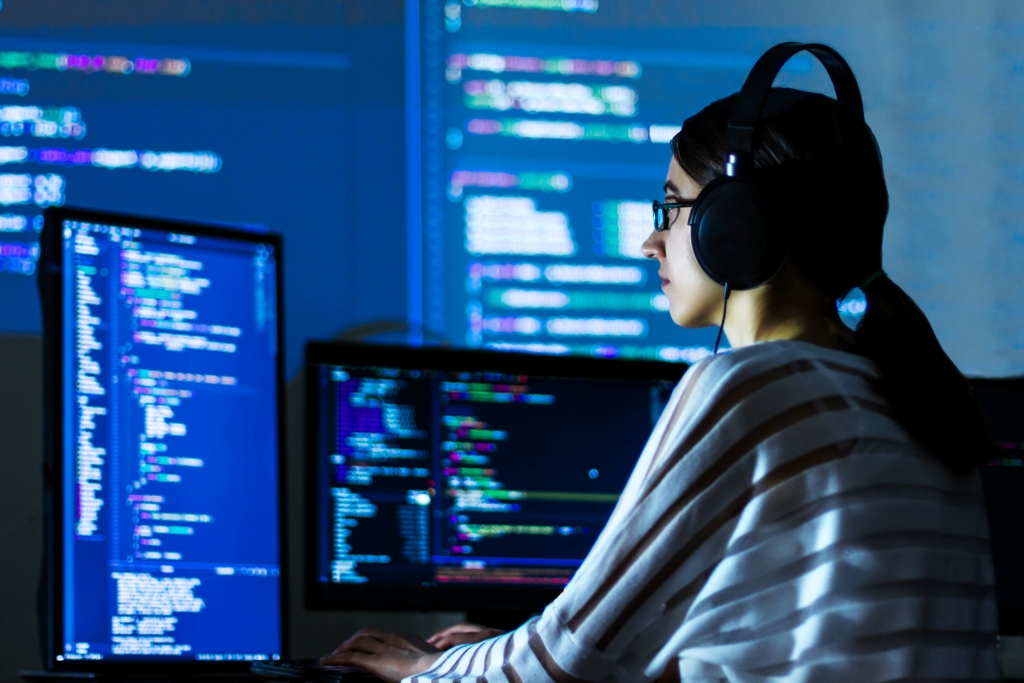 These employees can share their experiences and offer advice on how to navigate company politics and culture. It can be a challenge for managers to ensure that the onboarding program is effective, especially when there are so many things to consider. It's essential for the new hire to understand the company culture and how it influences their work. In addition, be sure to provide plenty of training and orientation on company policies and procedures.
Whatfix also started using features to remind employees to accomplish tasks. It's natural for employees to feel overwhelmed and isolated in a remote work environment.
There may have been a time when employers flew by the seat of their pants when it came to new employee onboarding. But new employees working virtually don't even have the luxury of observation to learn what they don't know.
Designate A Culture Buddy For The New Employees
Since you can't show the new hire where the coffee machine is, help them with the online technicalities remote onboarding best practices instead. Show them how to join meetings, which website you use for certain tasks, and so on.
Remote Onboarding Challenges
You now have six best practices for your upgraded virtual onboarding process. Now it's time to create a memorable welcome experience for your remote new hires. Hiring for a hybrid workforce is very different from hiring employees who only work in-office. No longer is everybody clocking in and out at the same time from the same location. By following these best practices, you can create an effective onboarding process that will help the new employees feel welcome and prepared for their roles at your company. At TeamViewer, we've been fortunate enough to grow substantially this year.
Employee Onboarding Best Practices: The Ultimate Guide
If they do not communicate, it will be hard to build a relationship and it will affect the general productivity. Hold meetings with the new employees to know if they are experiencing any problems and how they match with the other team members. Slowly you will also figure out whether they fit with the rest of the employees and whether they match the company culture. You can also ask them to turn on their video during conference meetings to make them settle in properly so you become aware of their onboarding experience. We recommend developing a plan for all new hires that will save your company time, effort, and money.
From the time when you are conducting the hiring process, you need to begin to prepare for the arrival of your new remote hires. Understand the employees will be working from home and because they are new employees, they might not have an active workspace or the right items to do your company's work effectively.